Our Favourite Pancake Toppings!
1 minutes
February 5, 2020

It's almost Pancake Day!! I personally think pancake day is one of the BEST Days of the year, because you get to eat so many delicious pancakes! However, it isn't just me that loves pancake day, all our Munchy Crew do too! See below for our top toppings.

Mine depends on the type of pancake, if it's a thinner, crepe like pancake then it HAS to be the classic lemon juice and sugar, however if we're having thicker, American style pancakes then I always add Alder Tree black currant ice-cream – best in the world with Salted Caramel Munchy Seeds!
Liz, our money managing mastermind recommends homemade Buckwheat pancakes, coconut yogurt with fresh and a drizzle of maple syrup topped with Warm Cinnamon seeds. Scrumptious!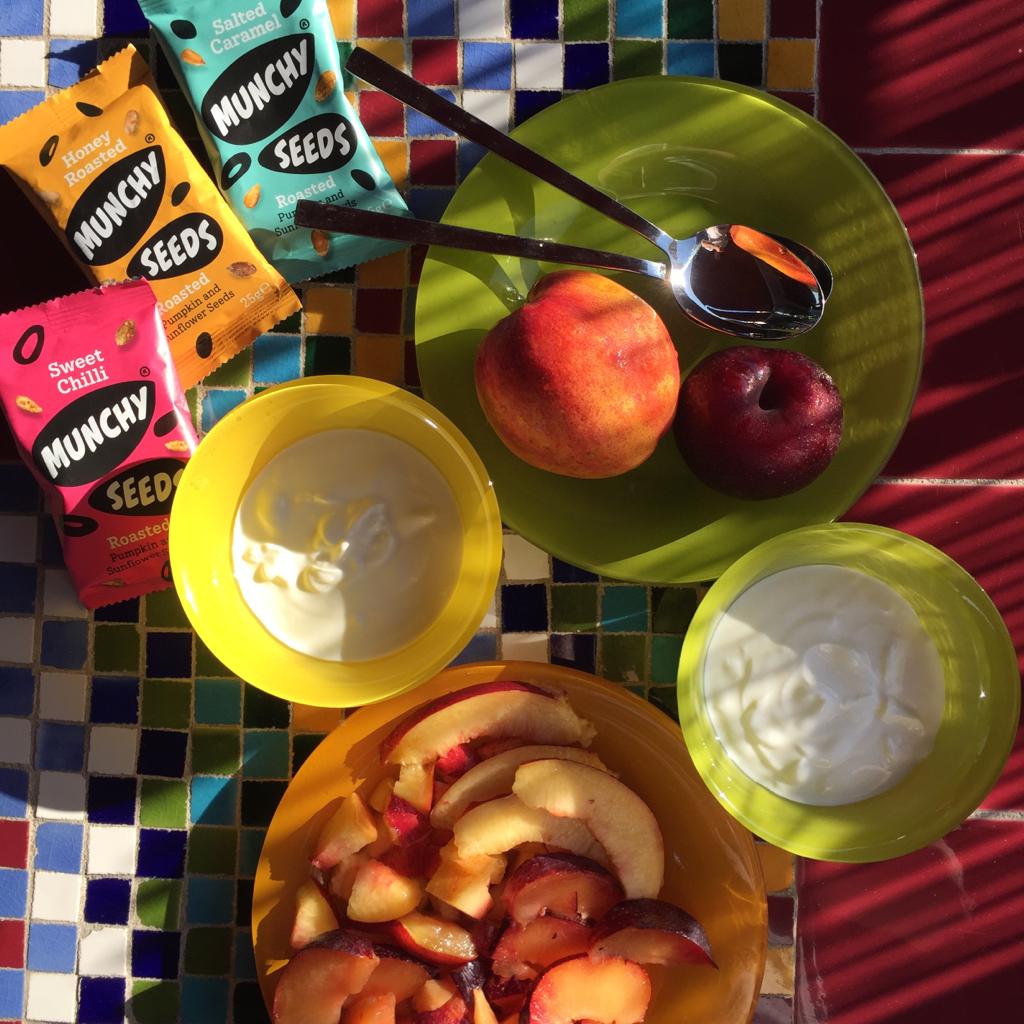 Jamie, our production whizz, combines savoury and sweet, with his go-to of streaky smoked back bacon with maple syrup & Warm Cinnamon seeds.
Our mail orders man, Munchy Matt recommends sultanas, bananas and Canadian maple syrup with Salted Caramel Munchy Seeds sprinkled on top.




What's your go-to pancake topping for pancake day? Are you a sweet tooth or a savoury snacker? I want to know!! Thanks for reading my Pancake Day ramble, enjoy!
Love,


Tag us in your pancake day photos @MunchySeeds and use the hashtag #NoRulesRecipes