Yay, We're Great Taste Award Stars!
2 minutes
September 22, 2021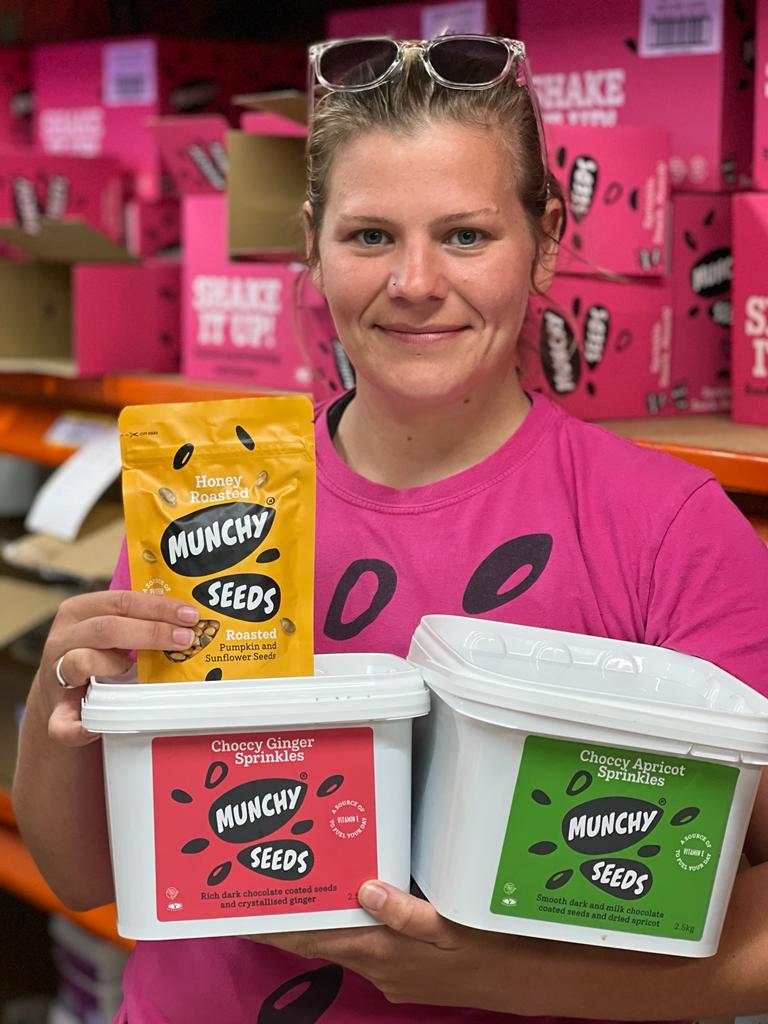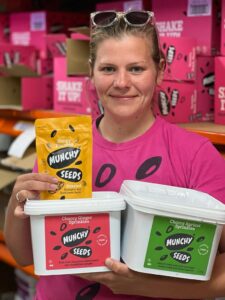 Three Of Our Munchy Seed Mixes Have Won 1* Great Taste Awards 2021 And We're Brimming With Pride!
It's a trio of highly prestigious one Star awards for our Salted Caramel, Super Berry Breakfast Booster and our Warm Cumin & Fennel Savoury Sprinkles. Yippee.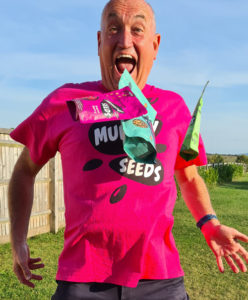 Our expert team of seed developers and roasters are all very excited and proud. New products take time, thought and lots of tasting to ensure that the natural ingredients and gentle toasting methods are guaranteed to deliver on GREAT TASTE.
Plus, we got some amazing feedback from the panel of judges at the awards which we hope you'll lap up and enjoy as much as us.
Warm Cumin & Fennel Seeds – 1-Star
"Gently aromatic, well toasted, crunchy seeds with a clever meld of the spices. The chilli warmth builds pleasantly to deliver a rounded, full-noted spiciness. The fennel we found particularly pleasing. Good crunch, flavour, seasoning and roundedness."
Super Berry Breakfast Booster – 1-Star
"Full of vibrant colour with a really interesting mix of flavours and textures, this seed and fruit mix feels fresh and balanced. There is crunch, juiciness, crispiness, earthiness from the seeds… a well balanced product that would add a healthy boost of all of the above to any breakfast."
Salted Caramel – 1-Star
"Moreish, crunchy, pleasantly sweet and tasty – we can definitely envisage eating these with cereal. An unusual treatment, and one we enjoyed. The crunchiness is particularly pleasing, the sweetness nicely balanced with light salinity, the coconut reticent. We would have liked a touch more salt nonetheless, and even more presence from the coconut, but a pleasing, wholesome, crunchy sprinkle nonetheless."
Great Taste is the world's largest and most trusted food and drink awards. Putting your food or drink to the test with their panel of over 500 experts is a quick way to get honest, straightforward and impartial feedback from chefs, buyers, food writers and retailers. Whether the product receives a 1-, 2- or 3-star accolade, Great Taste stars are highly respected seals of approval.
Well done to all the Munchy Team. Do try these products by ordering online to see if you agree with the judges.