THE POWER OF LOVE
1 minutes
February 9, 2021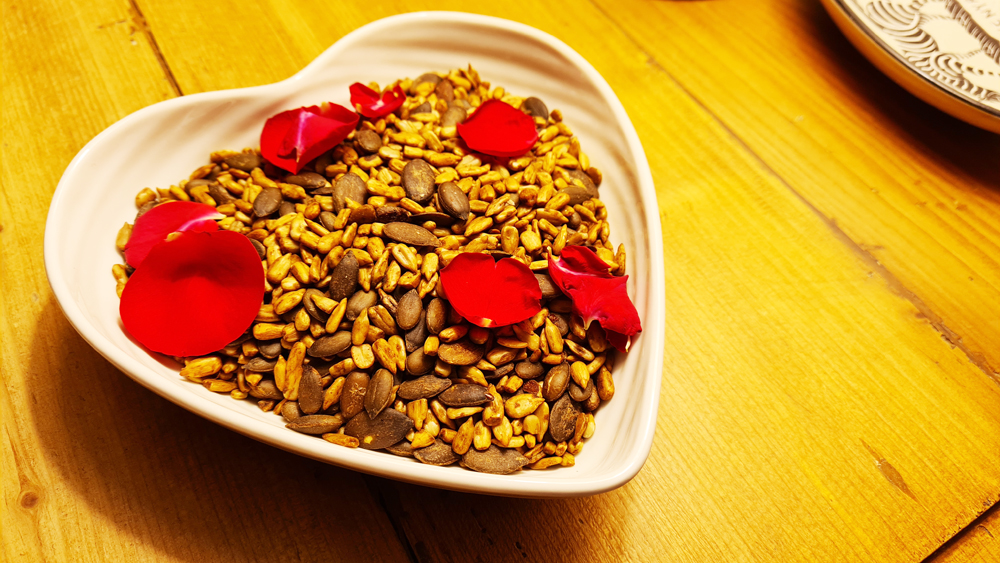 Seeds really are good for your heart in so many ways. This Valentine's Day we think it's nice to "Say It With Seeds" – it shows just how much you truly care.
It's not just the great taste of our gently toasted seeds, the nutritional benefits make them little powerhouses of wholesome goodness too. There's also seductive evidence that seeds will get you 'in the mood' for romance and help enhance your sex-life – what's not to love!
Did you know?
Pumpkin seeds contain omega-3 and omega-6 fatty acids, antioxidants and fibre, all of which have benefits for the heart in helping to reduce cholesterol as well as lower blood pressure.
Sunflower seeds are a good source of the healthy fats – monounsaturated and polyunsaturated – that are a great anti-inflammatory and heart-healthy source of the types of fats our bodies need
And if you're in loving mood, one study said that pumpkin seeds (like oysters) contain zinc which supports the health of the male prostate gland and increases libido (who needs the Kama Sutra after all)!
When there are so many positives associated with food, it makes the enjoyment of eating even better. Try our lovely Valentine's Chocolate Cookies for a boost of the good stuff and a taste of heaven, and check out all our other lovely recipes with seeds.
We believe that it's not just Valentine's Day which was made for love, but every day of the year – a little sprinkle of seeds will help to keep your energy and passion aflame for a healthy and active life.