Helen's Flavour-Fuelled Adventure!
2 minutes
October 16, 2019
Our newest member to join the Munchy Seeds Crew is Suffolk born and bred, Helen (and her 110 Landy Priscilla)!


She has been passionate about cars all her life. After moving to live in France, and via travel to Morocco, she discovered the "Rallye Aicha des Gazelles", an all women off road navigation rally through the Moroccan Sahara. Although she already had a Land Rover, at 34 years old it was deemed too old for a desert adventure, and so Priscilla, the 110 came into the picture. This truck, with her unique wrap, attracted worldwide attention, and also the eye of Mr Munchy who ran into Helen in a random encounter in Waitrose!
*What has been the biggest challenge you've faced so far? *
"The biggest challenge I have faced was becoming a Gazelle. That encompasses many things but the most challenging element of that was the navigation, and I think it is safe to say that there is still work to be done there!"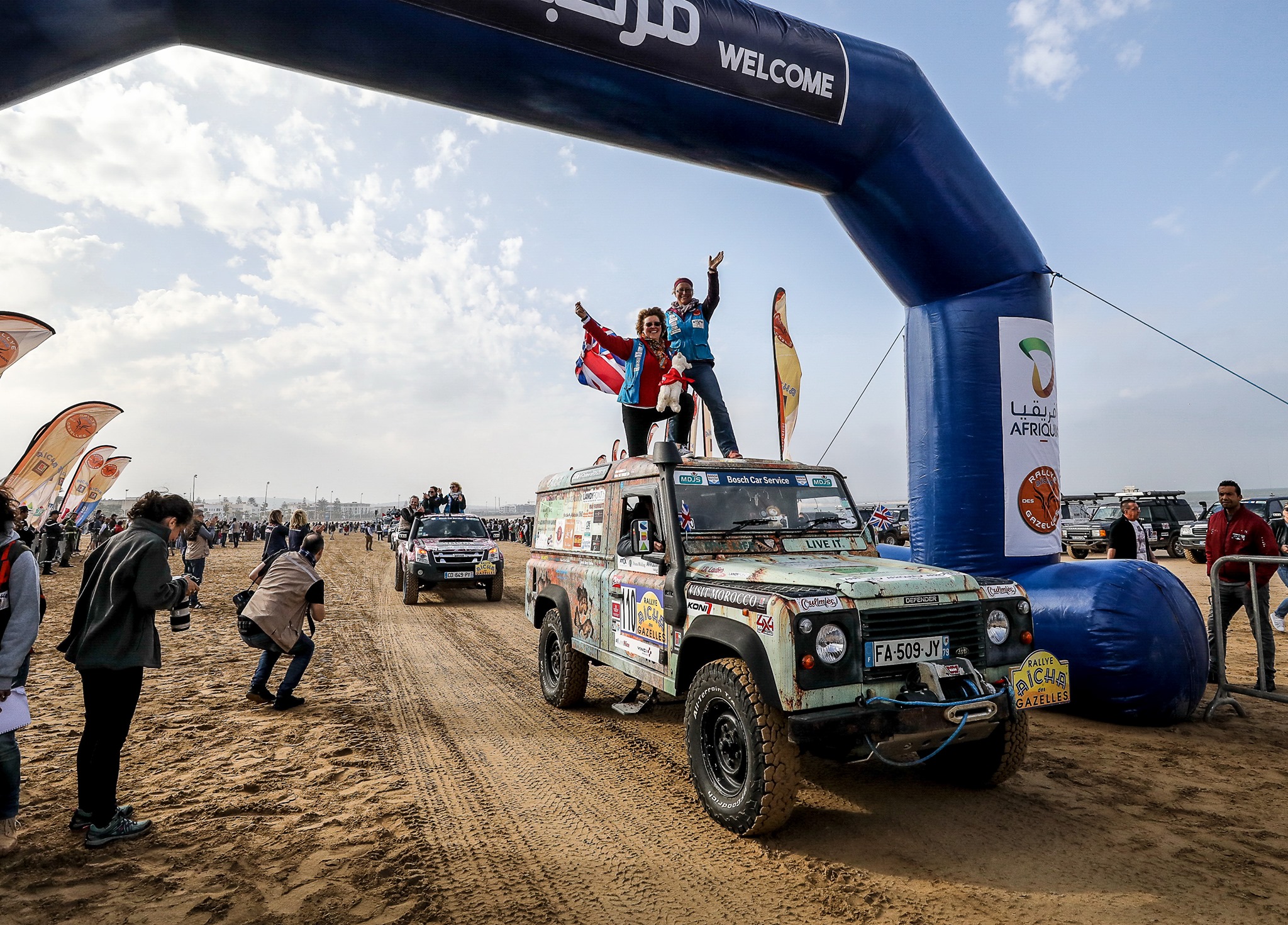 Helen competed in the Rallye des Gazelles in March 2019 and along with Priscilla they were 2/3rds of the first ever 100% British team to enter the rally in its 29 year history. Of course, we couldn't let them head out all that way without sustenance! (delicious, seeded sustenance too!).
*What is your favourite Munchy Seeds flavour? *
"My favourite Munchy Seeds flavour is of course Sweet Chilli!"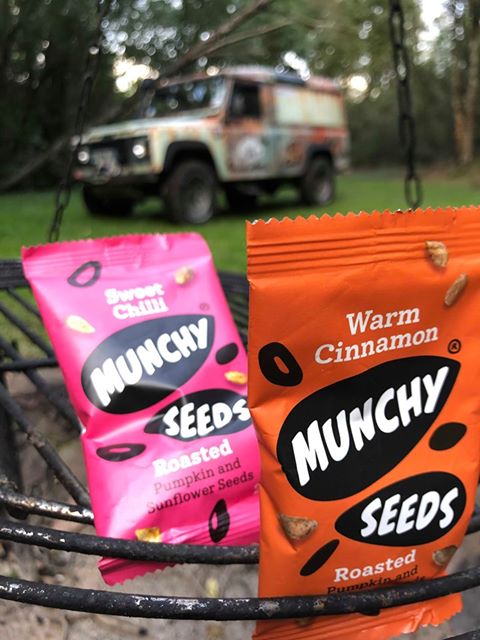 Helen's place in the Munchy Crew is as our travelling rep! With a new sticker of our bright pink Munchy Seeds logo to soon be on Priscilla, she'll be munching her way round all her new adventures. A collaboration with Munchy Seeds will ensure that these are #flavourfuelledadventures !! Now Helen is planning new adventures with Priscilla, including a rally in the former Russian state of Georgia, an overland trip and a return to the Gazelles in 2021. She's also going to be joining Munchy Seeds at the Suffolk Show in 2020, so get the dates in your diary (May 2020) to come and say hi to the ultimate combo of seeds and rovers!
*What is your favourite thing about your adventures? *
"My favourite thing is to be driving in my Land Rover discovering new places, meeting new people, and having new adventures!  You get a different perspective on the world from the cab of a Defender!"

Keep your eyes peeled for more of Helen on our social media channels, and of course for Munchy Seeds to be popping up over on her accounts too! You can read more about Helen at www.chimeraracing.org, or find her by searching @chimeralandyadventures or #priscillalandyadventures, and of course don't forget to use our hashtag #FlavourFuelledAdventures to keep up to date with all the latest Munchy Seed travels, and to post your own!