Save Soil Campaign
Join in with the #SoilisFood campaign – a fun challenge.
On June 24th, the global Conscious Planet – Save Soil movement (read more below) launched an online campaign for foodies, chefs and everyone else, to raise awareness of soil extinction. Vibrant, living soil is crucial for a nutritious diet and healthy life.
At Munchy Seeds the soil is critical to us in providing the high quality seeds that we use for our savoury and sweet toasted seed mixes, so we are fully behind this awareness campaign.
The challenge is called #SoilisFood and it's simple to get involved.
Post a photo or video of yourself holding or serving soil on a plate. Creativity encouraged. Maybe in a wine glass? Maybe looking at kids reacting to a serving bowl full of soil?
Post it on social media with the hashtags #SoilisFood and #SaveSoil, and tag three friends to take the challenge.
You could include some startling facts about soil in your caption. Here are a few to get you started.
We look forward to seeing what you come up with. Keep an eye out for some of the others getting involved, such as chefs Daniel Galmiche and Alice Waters and some of the movement's celebrity supporters, such as Carice Van Houten.
About the Save Soil movement
Soil is dying. Across the world, 52% of agricultural soil is already degraded. The United Nations Food and Agriculture Organisation says we may have only 60 years of agriculture left if soil degradation continues. Global food shortages would become inevitable.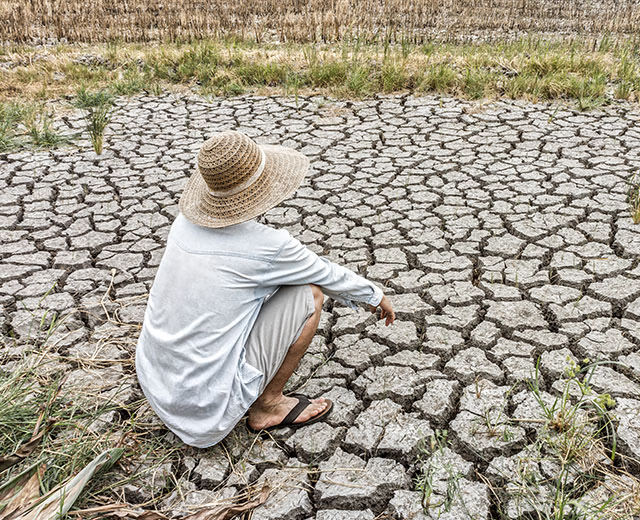 Save Soil is a global response to this crisis, backed by the UN, World Food Programme and many other notable institutions. It is, first and foremost, a people's movement which aims to inspire at least 3.5 billion people (60% of the world's electorate) to support long-term government policies to revitalize soil.
The primary recommendation of the movement is for governments across the world to legislate policies that will mandate a minimum of 3-6% organic content in all agricultural soil in their country. So far, 74 countries have voiced their support, alongside world leaders, celebrities, artists, subject matter experts, farmers and NGOs.
A 30,000 km journey for soil
On March 21st this year, the Save Soil movement's founder, Sadhguru, at age 65 set off on a 100-day, 30,000 km motorcycle journey from London to southern India. All to raise awareness of soil degradation and urge governments to implement policies for soil health.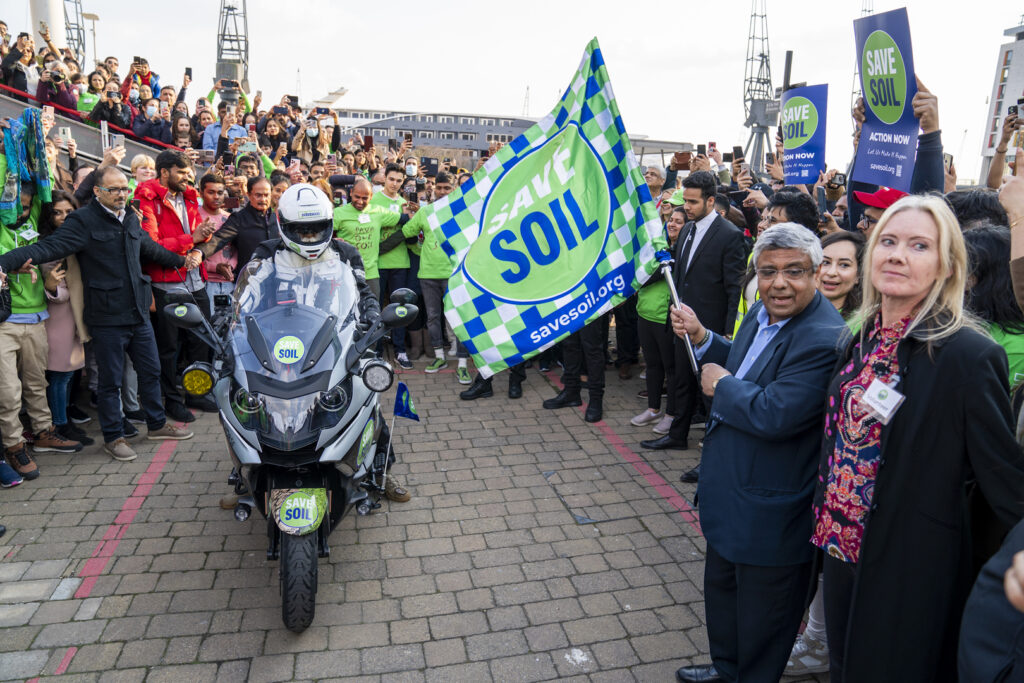 27 countries and over 600 events later, Sadhguru's ride came to an end on June 21st. Riding through mountains, deserts, sandstorms, heatwaves and monsoons, he met Ministers and Royals across Europe and the Middle East, graffiti artists in Berlin, incense merchants in Jordan, talked on stage to audiences of over 10,000, and addressed leaders of 193 Nations at the COP15 summit – the list goes on.
Healthy, fertile soil is vital for healthy, stable societies, ample food and water, and for reducing the impacts of climate change. You can find out more here.