Coconut & Super Berry Bliss Bars
Easy: Prep 10 mins: Freeze 30 mins
These no-bake, delicious coconut and super berry bliss bars are super easy to make and great for kids' pack lunches, on-the-go snacking, or just for a simple guilt-free treat.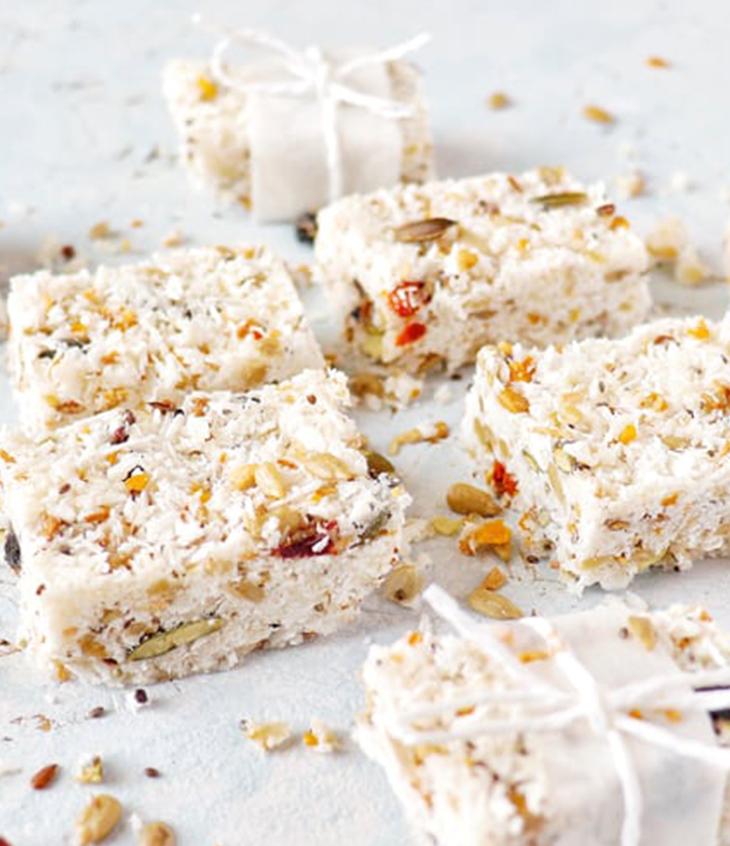 Makes 6.
Ingredients:
50g coconut oil
1/2 tsp vanilla extract
2 tbsp of honey
75g unsweetened desiccated coconut
40g Super Berry Munchy Seeds
Method:
Line a small loaf tin or similar mould with grease proof paper. Melt the coconut oil on a low heat in a saucepan. Stir in the vanilla extract, honey, coconut and Super Berry Munchy Seeds and combine well together.
Press into the mould and freeze for 30 minutes before cutting up. Store in the fridge.
Recipe and photography credit to the Wholefood Warrior.
https://wholefoodwarrior.co.uk/