Festive Nut Roast
Moderate: Prep 10 mins: Cook 50 mins

The festivities bring so many treasured memories so let's start with the most important: the food. Amongst the vegetarian dinner options, the nut roast shines the brightest during this time of the year. It's comforting, goes well with all the trimmings and pairs well with wine. This version incorporates quinoa, a superfood, that is sure to please even the most health-conscious dinner guest. Quinoa is gluten-free and is also rather handily available from most supermarkets. Of course, the crowning glory of this dish is the Mega Omega Munchy Seeds that so seamlessly complement the nuts, making this a nut roast to remember. We may be a little bit biased of course but we think you'll like it.
Serves 6.
Ingredients:
250g nuts (a mix of walnuts, cashews, almonds and hazelnuts) roughly chopped
100g tasty toasted Mega Omega
75g quinoa, cooked according to packet instructions (or use 250g ready cooked)
2 medium eggs
300g mushrooms, finely chopped 1 stick of celery, finely chopped
1 clove of garlic, finely chopped
leaves from 1 sprig of thyme
leaves from 1 sprig of rosemary, finely chopped
1 tbsp gluten-free soy sauce
1/2 tbsp coconut or rapeseed oil
sea salt and black pepper to season
Method:
Preheat the oven to 160C and line a loaf tin with baking parchment. Heat the oil over a medium heat in a large sauce pan. Add the celery, mushrooms and garlic, season with a generous pinch of sea salt and black pepper and cook for 10-15 minutes.
Add the finely chopped rosemary and thyme to the mushroom mix and cook for a further minute.
Take off the heat and allow it to cool slightly. In a large mixing bowl, mix the chopped nuts, Mega Omega seeds, quinoa and mushroom mix with the eggs and soy sauce. Season with freshly ground black pepper and stir well to combine all of the ingredients.
Press the mixture into the lined loaf tin and cook for 40 minutes. Allow it to stand for 10 minutes before serving.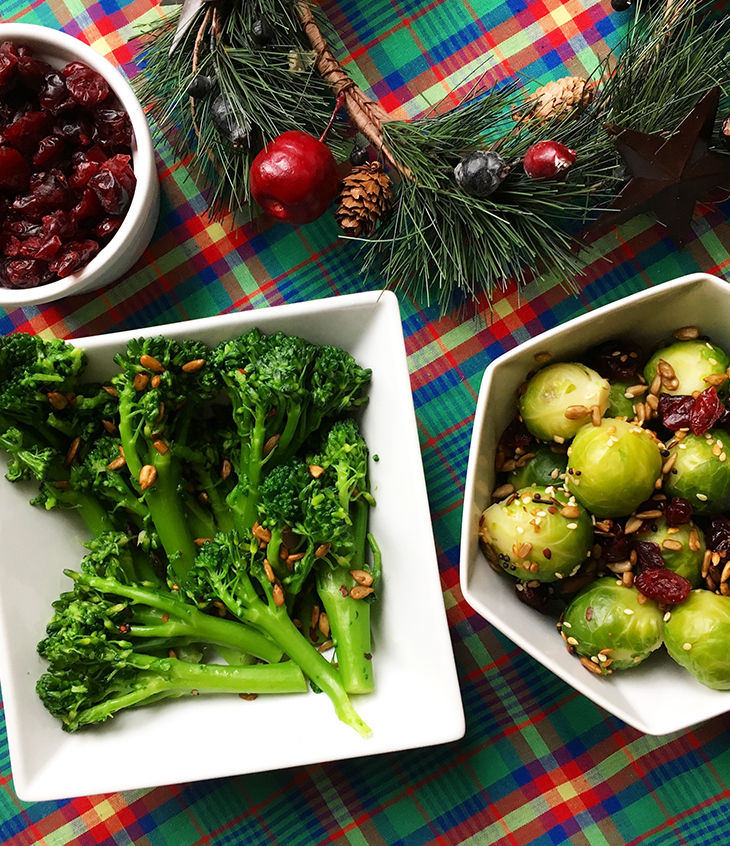 For more delicious recipes from nutritionist Eva Humphries, be sure to follow her on Twitter @wholefwarrior and on Instagram @wholefoodwarrior x